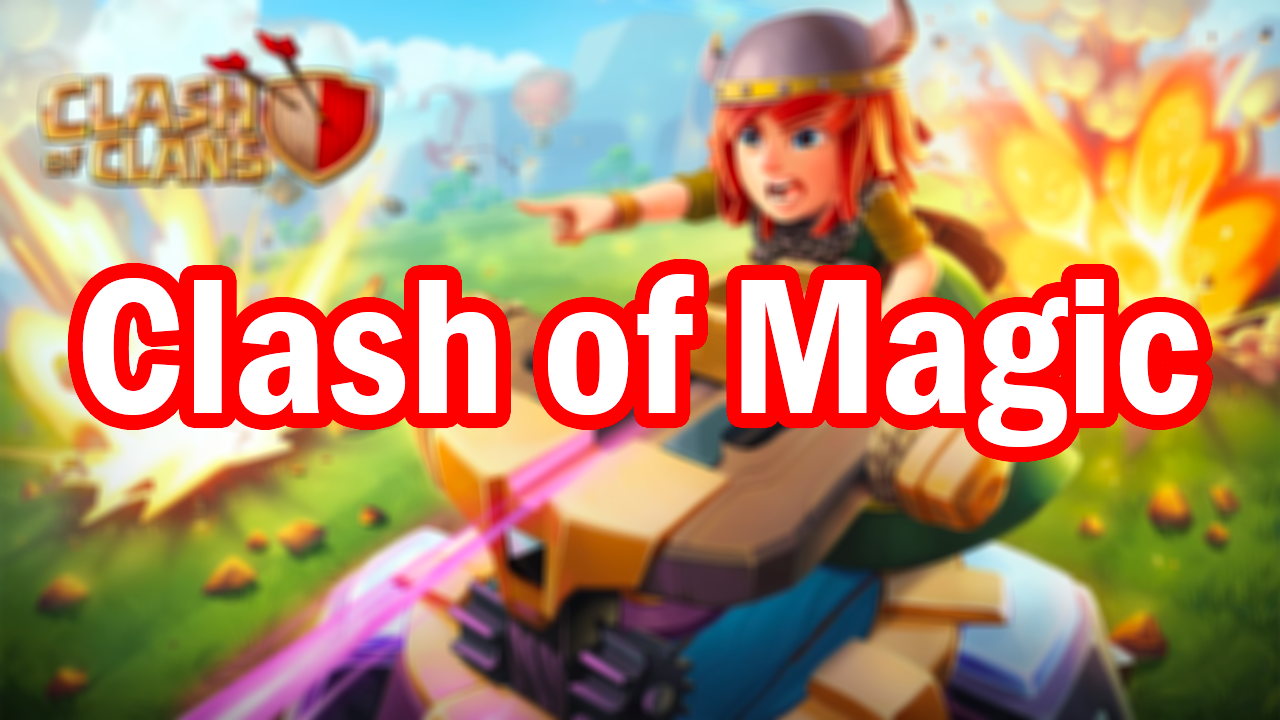 Clash of Magic is a unique, custom server for Clash of Clans that has been improving the gameplay experience for players since its inception in May 2015. With four different servers, each boasting distinctive features, it promises a fast, secure, and lag-free gaming experience thanks to high-speed hosting. But what really sets Clash of Magic apart? Let's delve into the details​.
What is Clash of Magic?
Clash of Magic is a private server for Clash of Clans that provides players with a novel and enriched gaming experience. This custom server comes packed with features not found in the original game, offering players the opportunity to enjoy Clash of Clans in a whole new light. It's compatible with all Android devices, including BlueStacks for PC, ensuring a broad player base.
Key Features of Clash of Magic
Stability and Updates: Clash of Magic provides stable, fast, and secure servers that are online 24/7, even when the official servers are under maintenance. Moreover, the servers are powered by the latest version of the game, with the most recent features, including Builder Base, 1v1, and some incredible in-game commands​.
Custom Mods and Commands: Clash of Magic offers a variety of unique custom mods and in-game commands. Players can unlock gold passes, heroes' skins, maximize their villages, and even manipulate resources and trophies. These commands give players an enhanced level of control over their gameplay, allowing them to create a customized Clash of Clans experience​.
Unique Buildings and Heroes: With Clash of Magic, players can enjoy a variety of unique buildings and heroes not available in the original game. From the Goblin Hut to the Electro Dragon Tower, and heroes like Sniper, Ninja, and Goku, players can explore these unique additions to enhance their strategies and gameplay​​.
Installing Clash of Magic
Now that we have explored what Null's Royale is and its unique features, let's delve into the installation process.
Step 1: Download the APK
Click on the link below to download Clash of Magic APK Mod.
Clash of Magic - Download APK (35 downloads)
Step 2: Enable Unknown Sources
Before you can install the APK, you need to enable your device to install apps from unknown sources. This option can usually be found in your device's security settings.
Step 3: Install the APK
After enabling installations from unknown sources, locate the downloaded APK file in your device's file explorer and click on it to start the installation process. Follow the prompts to complete the installation.
Step 4: Launch Null's Royale
Once you've successfully installed the app, you can launch Null's Royale and begin experiencing Clash Royale in a new way.
Conclusion
Clash of Magic offers a unique twist to the beloved game Clash of Clans. With its custom mods, unique heroes, and enhanced features, it promises an immersive and enriched gaming experience for players. So why wait? Dive into the world of Clash of Magic and experience Clash of Clans like never before.