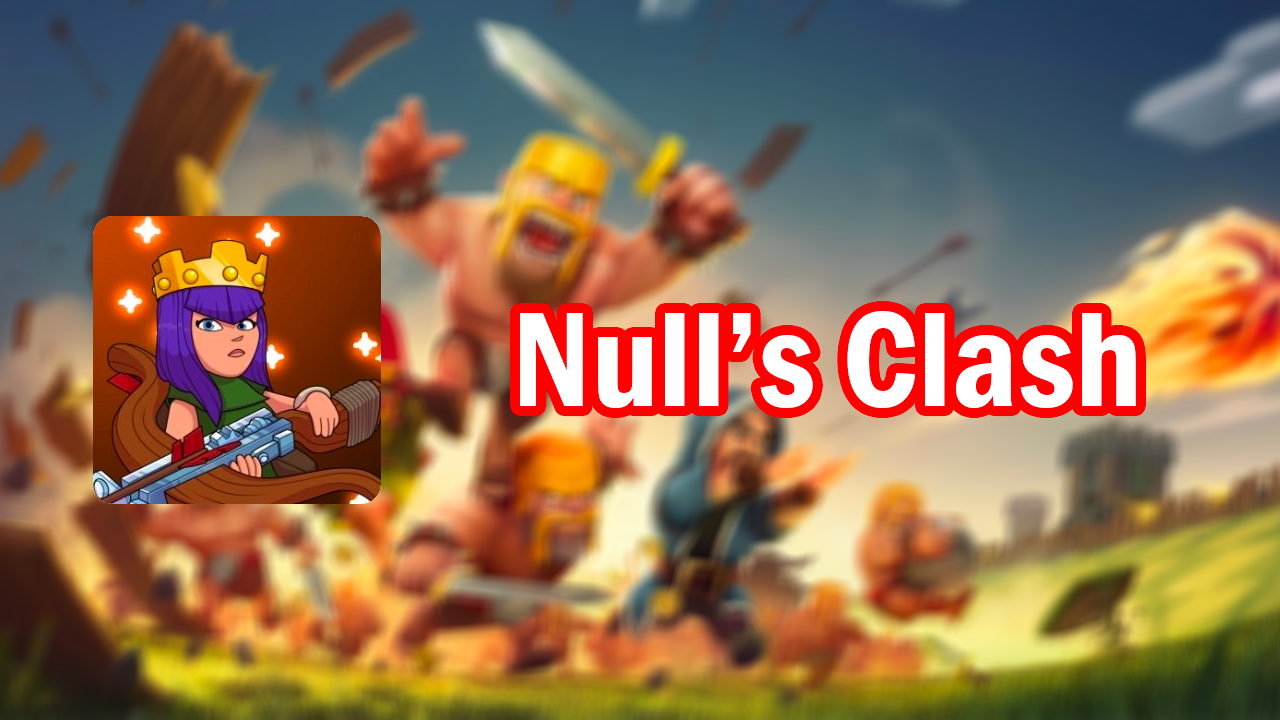 Null's Clash is a private version of the popular mobile game Clash of Clans, offering players a unique and personalized experience. In this article, we'll guide you through the steps involved in installing Null's Clash on Android and iOS platforms. Get ready to dive into a world of epic battles and limitless strategy!
Important note: Installing private versions of games may violate the terms of use of the original game. Make sure you play responsibly and respect the rules. We are not responsible for any consequences arising from the use of private versions.
What's Null's Clash?
As mentioned earlier, Null's Clash for Android is a private server (MOD application) of the game Clash of Clans that provides unlimited resources. The application is developed by independent developers and therefore cannot be listed on official app stores. If you wish to use it, you will need to use the base link of Null's Clash provided on third-party websites like ours.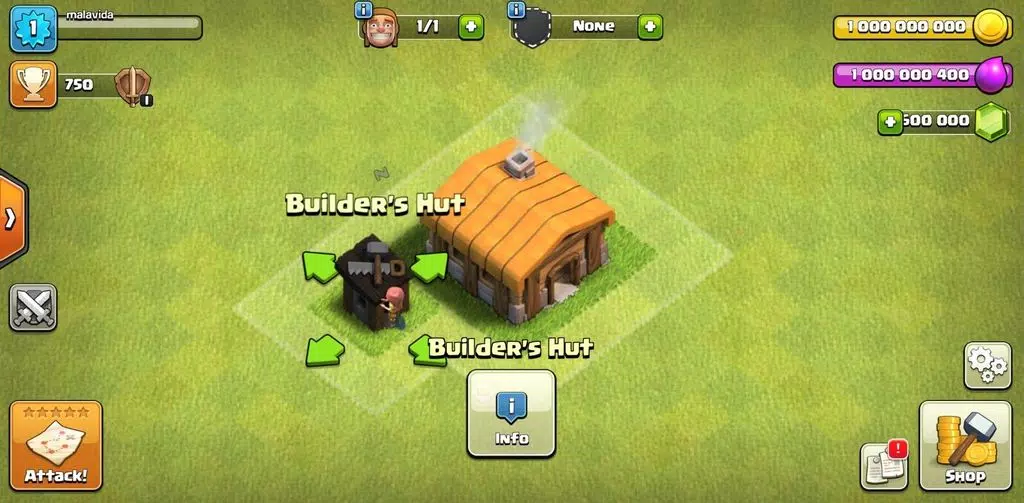 Features of Null's Clash:
Get unlimited resources in the game, such as diamonds, gems, elixirs, troops, etc.
Different game modes are available, including player versus player and player versus environment.
You can add other players from the iOS version of Null's Clash APK to create clans together for team battles.
There is no need to download the unlimited troops APK for Null's Clash as this application provides that feature.
Null's Clash Android APK allows you to download and apply base layouts from other bases to your own base.
The unlimited gems feature can be used to open premium chests for free and train unlimited troops.
Null's Clash game is based on the latest version of Clash of Clans, so keep your game updated.
Null's Clash APK MOD is safe to use as thousands of players use it daily.
How to install Null's Clash?
1. Download Null's Clash APK
First you need to download the Null's Clash application.
Click here to download it:
2. Wait for file download
Wait for the file to download. You can see the download status in the notifications. Time may vary depending on your connection speed.
3. Authorize Unknown Sources
For Android 8 and above
The option (Settings) may slightly differ based on the device version or device model.
On non-Samsung devices:
Launch your device's Settings
Tap on the security (& privacy)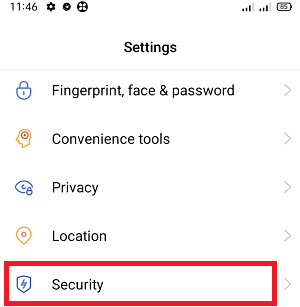 Under the APP INSTALLATION section, click on Unknown source installations.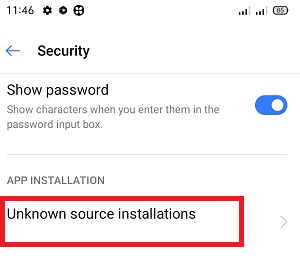 Select your preferred browser (such as Google Chrome or Mozilla Firefox) using which you want to download the APK files.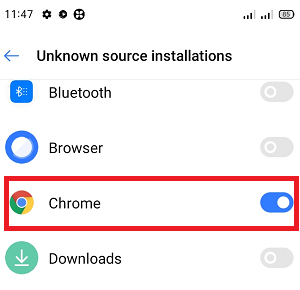 Enable the toggle button that allows app installs.
On Samsung devices:
Launch your phone's Settings
Go to Biometrics and security and tap on the Install unknown apps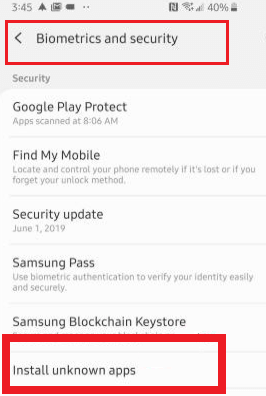 Select your preferred browser (Samsung Internet, Chrome or Firefox) using which you want to download the APK files.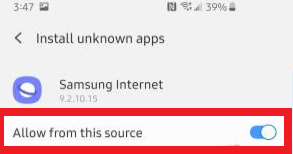 Enable the toggle to installs apps.
For versions earlier than Android 8
Launch the device's Settings
Tap on the Security.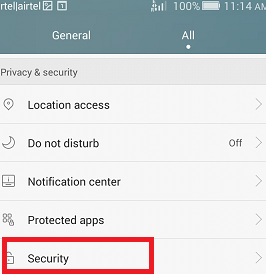 Under the Device administration section, toggle the Unknown sources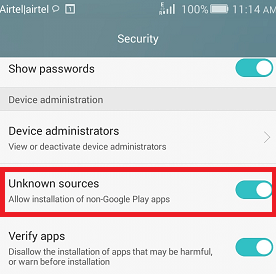 4. Install the downloaded file
Click on the download file, then press "Install".